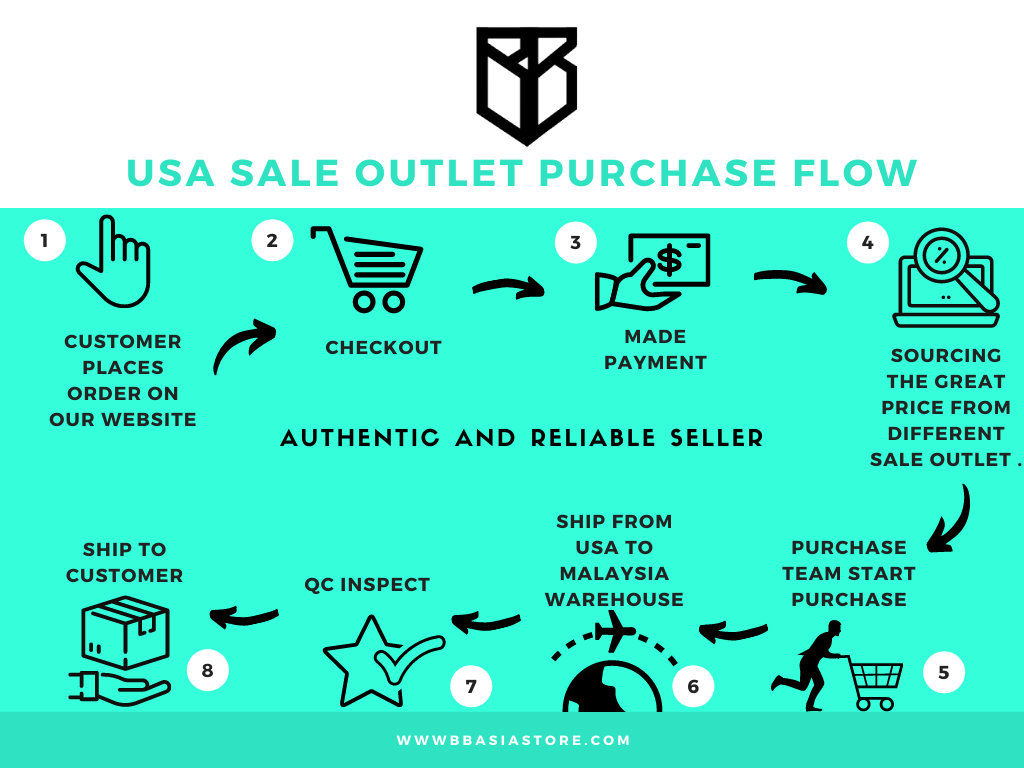 Q&A
1. Why our price is cheaper that others ?
-Our teams are work hard on the price survey and sourcing . There are alot of sale outlet conduct sale campaign every months and weeks. But the product offer are different between the outlet depend on the inventory of the outlet. Thus we are not only purchase from one outlet but we doing price survey on few outlet at once .
2. Does the product include full packaging
-You will get product you purchase with the full packaging .Include dust bag , plastic packing , gift box and shopping bag .Kindly informed for bigger size bag packaging box is not provided . Please take noted that not all bags are come with product tag . All products tag with pricing will be remove to avoid tax charge by custom before we send to Malaysia warehouse.
3. Do you have product warranty ?
-Yes . We are provide to our customer a 6 months inhouse warranty if the bag is damaged within warranty period . We promise to change a new for you . Please contact via email ([email protected])
4) What is the difference between Boutique & Outlet ?
First of all, I want to make it clear to everyone that Outlets' products are also 100% authentic. Each brand's presence in Outlets also exists in the form of brand direct sales, Many coach are from Outlets in the United States.
Some people may question the quality of Outlets products. Let's take the coach brand that everyone is most familiar with as an example!
Coach Boutique in the United States and Outlets are two different designs and production lines, and the materials selected are also different. Boutique are made of high-cost first-layer cowhide.
Outlets models are mostly made of canvas (PVC) and ordinary cowhide, and the price is affordable; the advantage of the boutique in the "trend", which shows the brand's latest and most proud design and quality, which Outlets pursues It is "cost-effective", suitable for people who like this brand but are "shy in the pocket"; of course, sometimes there will be boutique that will be sold in Outlets after the season. They are all genuine products, while the Outlets models have favorable prices and designs .